Melbourne
Joined: 09-Jul 2011
Post #1 | Wednesday, 19-Jun 2013 @ 8:20pm
ITEM:
1968 Datsun 1000 2 door sedan. 
Grey with red trim. Fitted with coupe sports wheel, re trimmed front seats, 13x5.5 Watanabe wheels with new tyres. Mostly original paint, some dents, almost NO rust. Lowered rear springs, no blocks, reset correctly, lowered front, original motor, gearbox, diff, clutch etc. Done a pitiful 49,000 miles. The true Granny pack special. No passenger sun visor or rear view mirror from new. No heater either. Pov special. 
Battery flat, no rego, covered in dust in the shed. Also comes with almost a whole car of spares. 
CONDITION: 
Clearly used but overall great for a 45 year old car. 
REASON FOR SELLING: 
Personal 
PRICE AND PRICE CONDITIONS: 
$3000 
EXTRA INFO: 
This is for Sale. But at this stage I'm not really open for crap lowball wanker offers. 
LOCATION: 
Bayswater, East Melbourne. Can assist with shipping Just the car. 
CONTACT: 
PM here or 0418253351 during REASONABLE hours. 
PICTURES: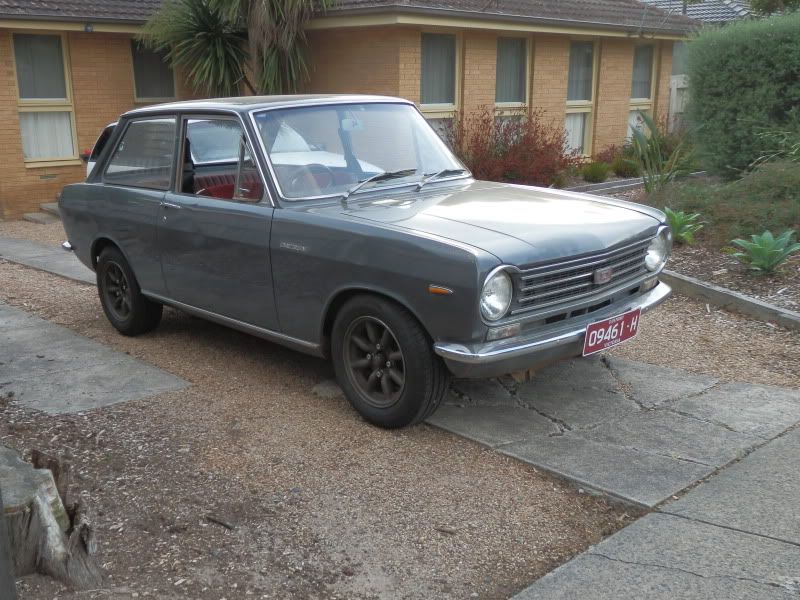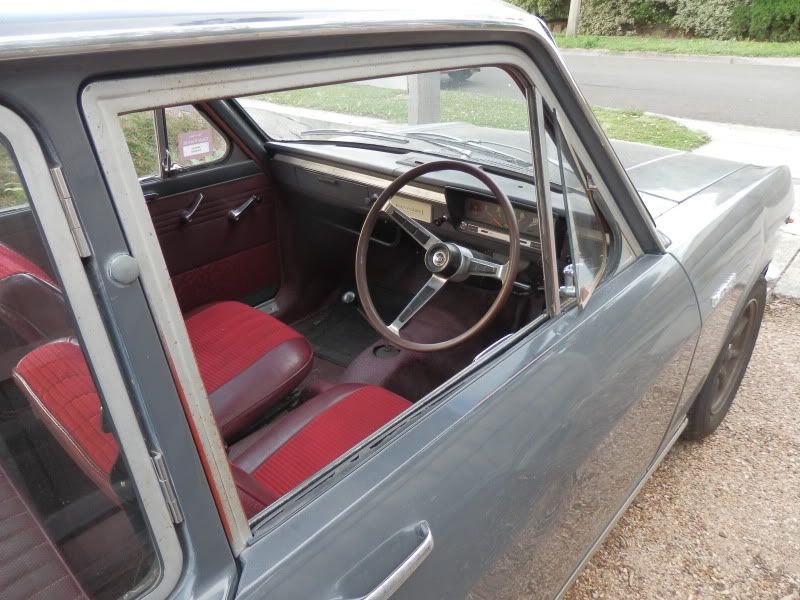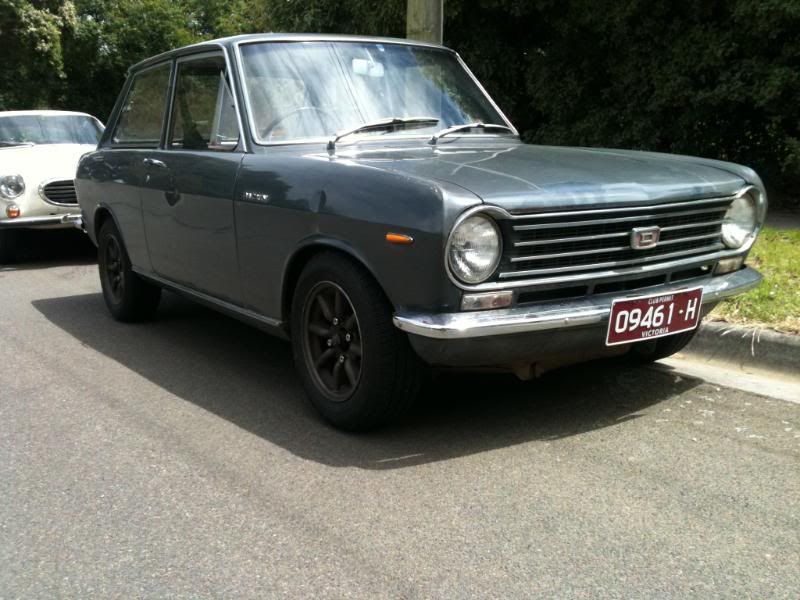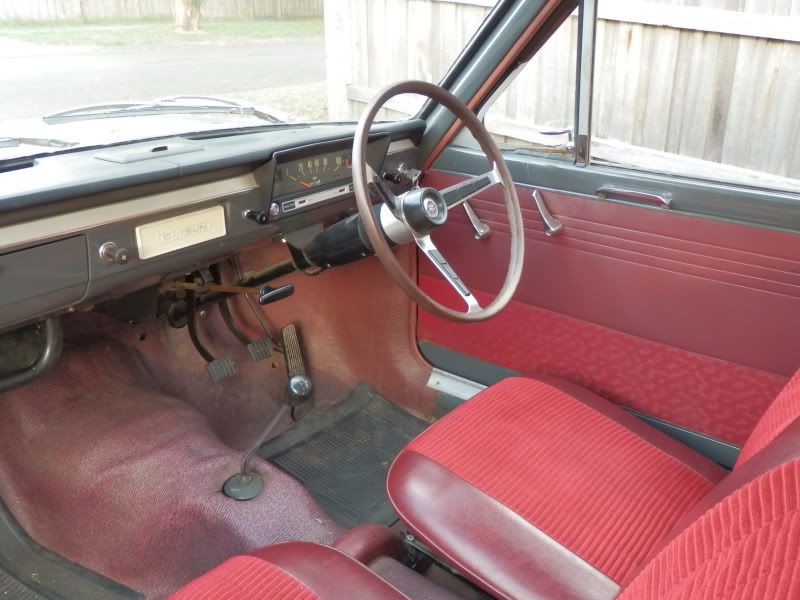 Some people play hard to get... I play hard to want...