Gold Coast, Australia
Joined: 05-Feb 2011
Post #1 | Sunday, 25-Aug 2013 @ 8:58am
Edited by
beetwenty
Sunday, 25-Aug 2013 @ 9:01am
Location:
Gold Coast, Queensland, Australia
Item:
Deluxe Hub caps
Item Condition:
Ranging from Good to Poor. (5 are good, 3 are in poor condition).
Extra Info:
Suits the original 12 inch steel rims from a datsun 1000.
Reason for Selling:
Gone to 14 inch wheels, taking up room in the house, these should be on a 1000 not in a cupboard.
Price:
$150 for all 8 hubcaps
Postage:
Local pick up, Postage at buyers expense.
Contact Info:
PM or post up within this topic.
Pictures: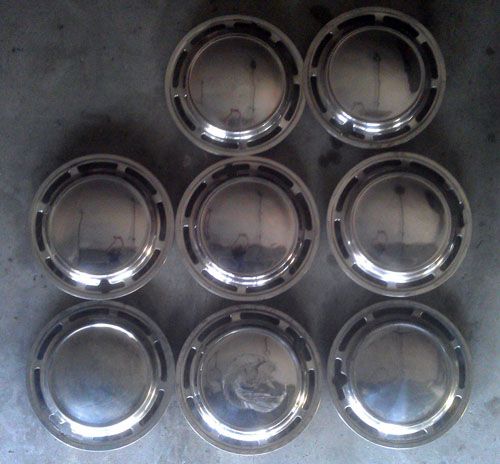 If higher quailty pics are required please let me know, for today im stuck with my phone camera but should have access to a proper camera by tonight. 
Ash.

1967 Datsun B10 2 Door.