three hills alberta canada
Joined: 11-Feb 2011
Post #1 | Monday, 07-Nov 2011 @ 1:54pm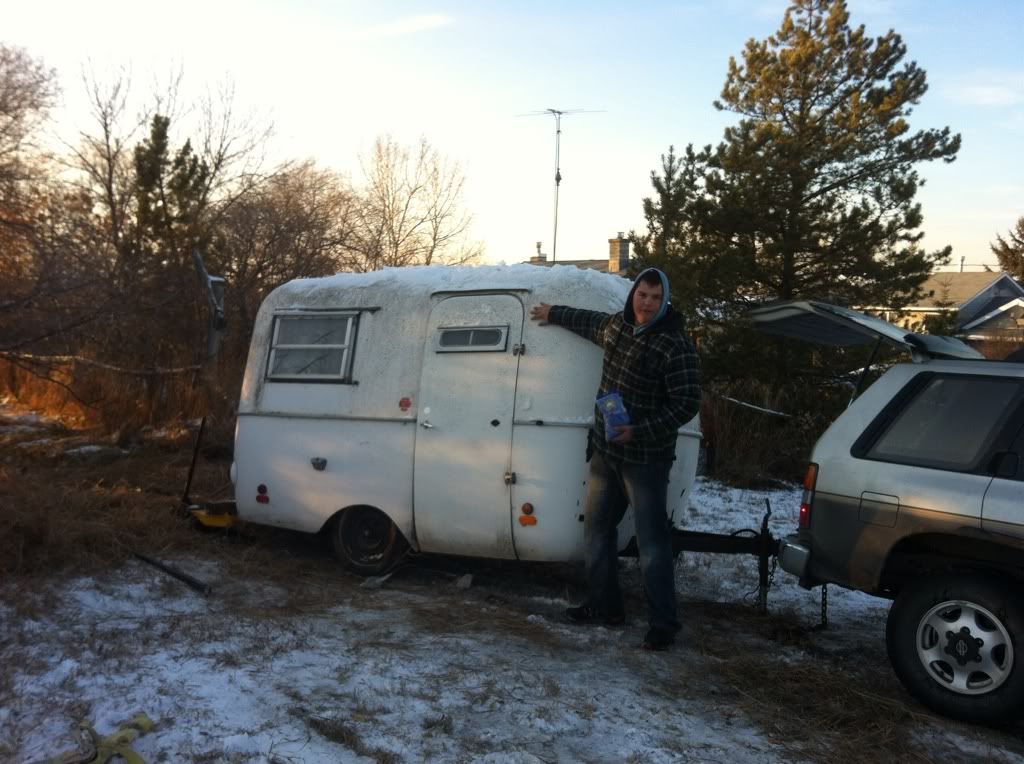 I picked this up (well working on it spent 8 hours getting it out of the dirt.
Its a 67 13 foot Boler I picked up for free just had to get it home. Been sitting for 30 years 
I will be fixing it up and towing it behind something probably my Mazda b1800.
But any one think I could tow it with my 1000 with the a14 in it?
69 datsun 1000 deluxe. 73-78 Mazda b1800
65 datsun 1600 roadster. 
88 300zx turbo 2+2. 94 pathfinder